Let us design your private tour in Iceland. We´ll take you to places you´ve never dreamt of.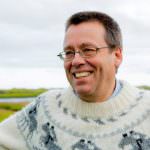 We´ll show you the hidden secrets of the island. You´ll travel with the owner of Icedaytours, Mr. Kjartan Valgardsson, a qualified driver-guide, or some of Glacial Experience´s fantastic guides.
Whether you´re interested in hiking on a mountain, a glacier, entering an ice cave, learning about the Sagas of the Vikings, or even meeting some Vikings, or just enjoying the beauty of the icelandic nature: We would be happy to assist you.
Our webpage shows you only the possibilities, where we could take you. But most important of all is that we tailor make your trip:
You tell us what you´re intersted in, what you want to see or experience, and we´ll help you to make your next trip að dream come true.