Some think it is difficult, but with the right gear, good qualified guide and good weather, it is a fantastic experiende. The guide starts with explaining the tour, fit your ice crampons to the size of your feet, demonstrate the harness around you hip (making it easier to pull you up if you fall into a cravass!) and giving you an iceax and a helmet.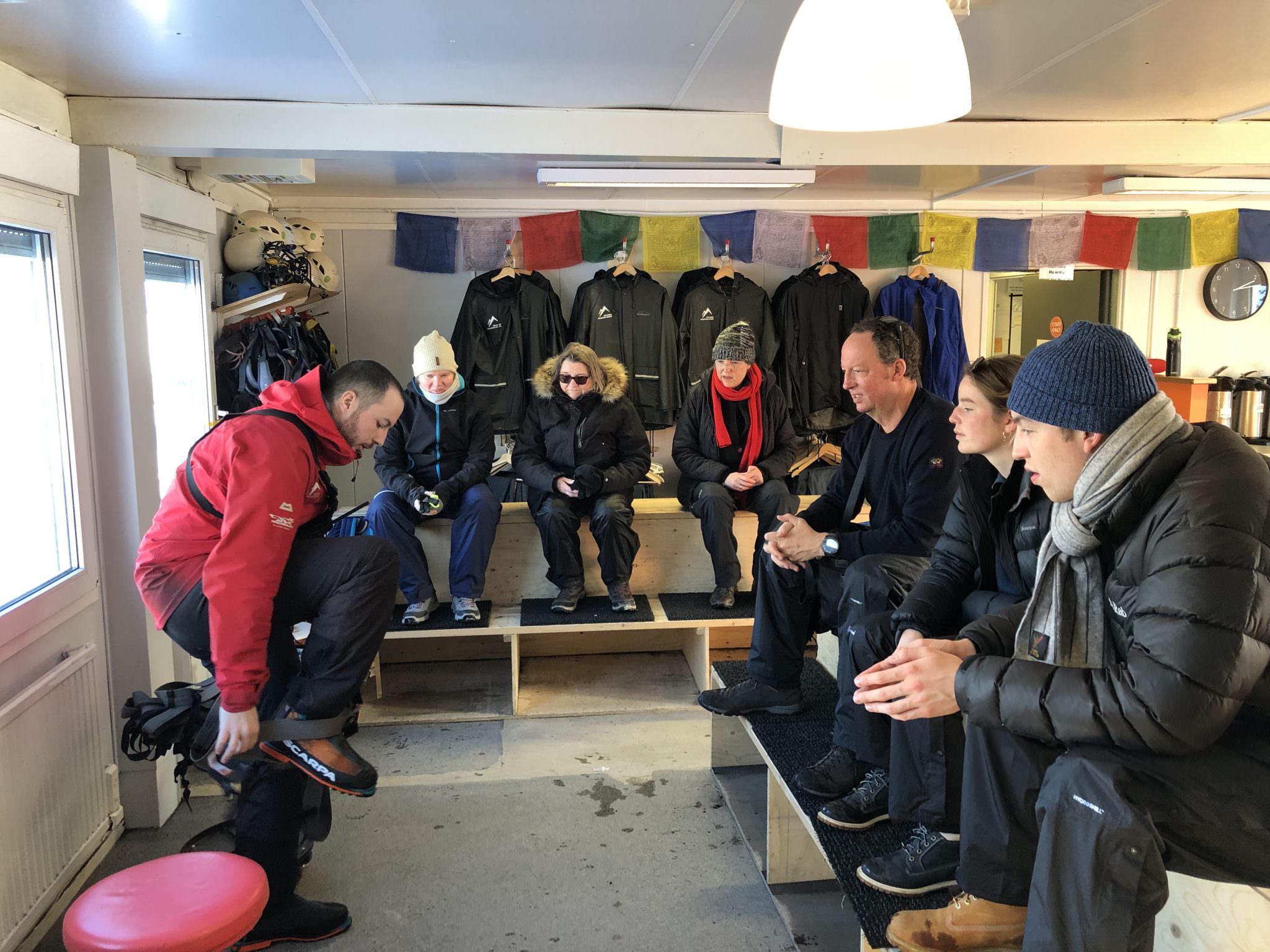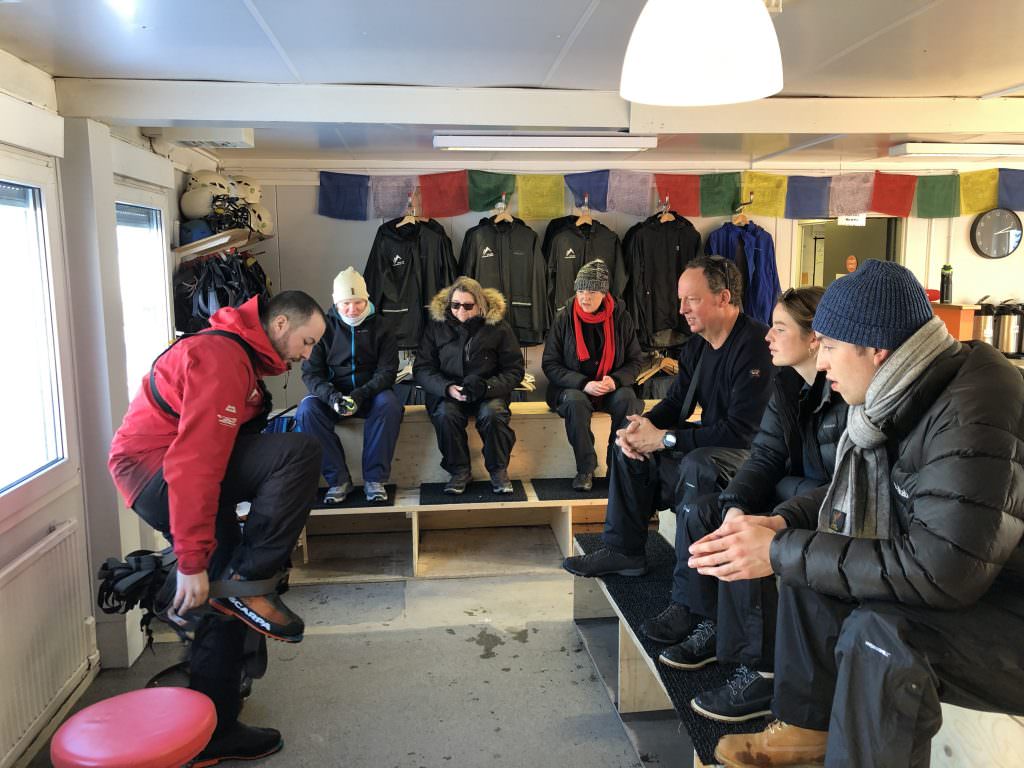 Now it´s time to start the real journey, the guide, with all the security stuff on his back leads the way and you follow. When on the glacier you put the ice crampons on your feet and the guide will tell you how is the best way to walk (it´s different than on the side walk!).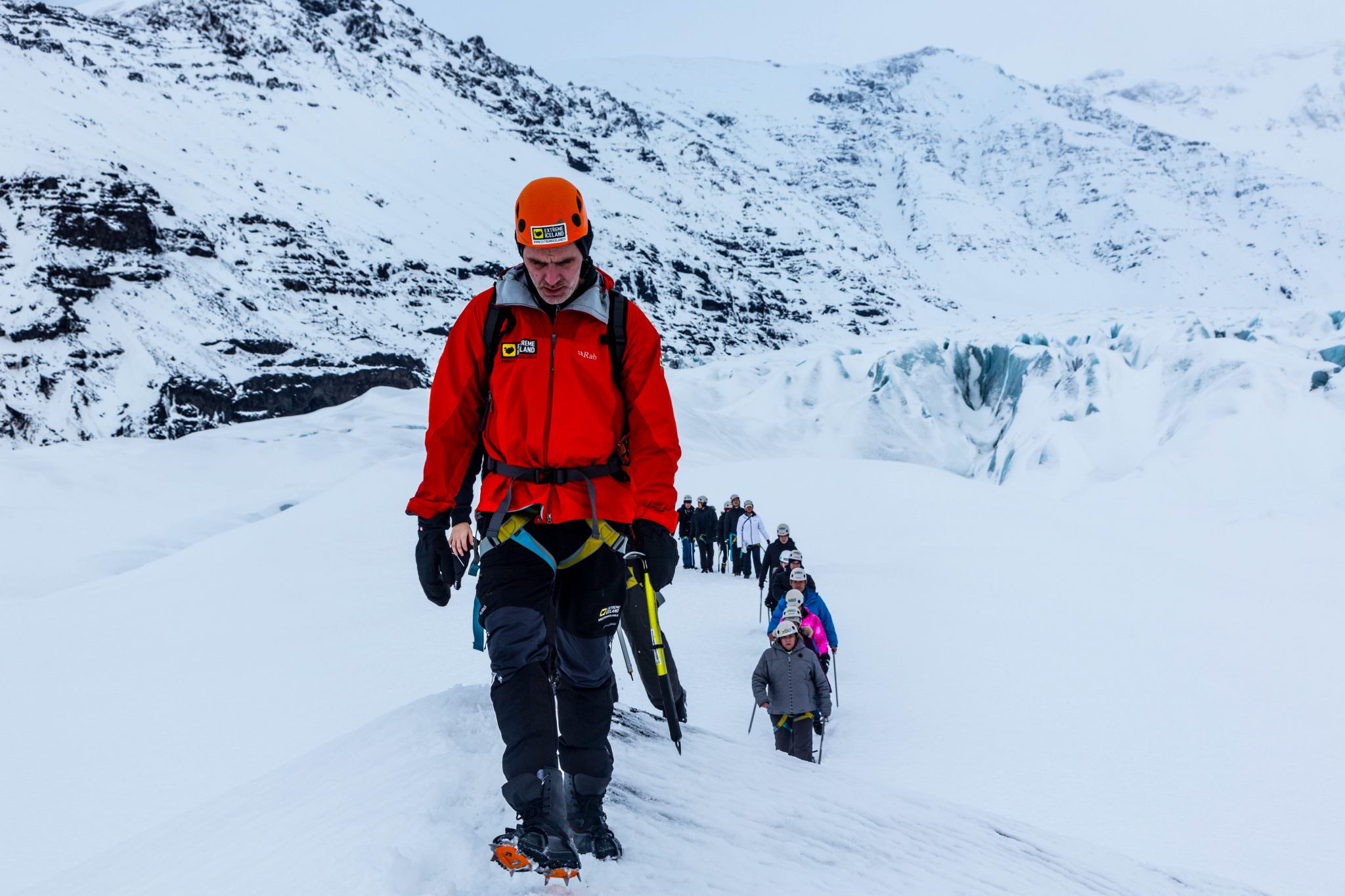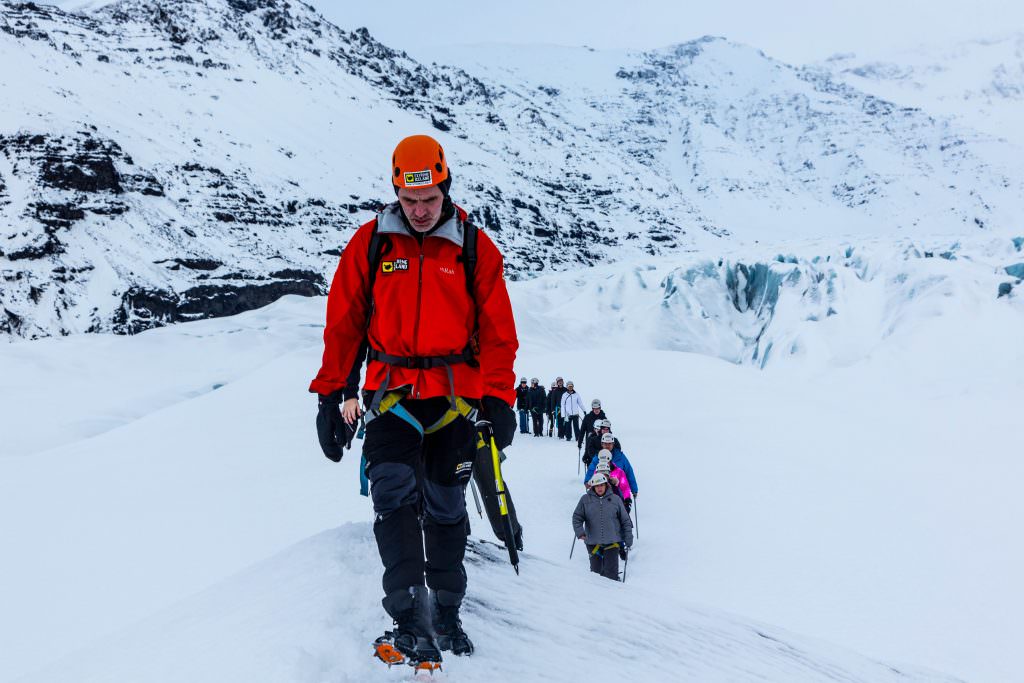 Glacier hikes can be from 2 hours to half a day to a full day. The long hikings, especially on the Breiðamerkurjökull glacier, a part of the big Vatnajökull glacier, allow sometimes to reach one of the natural ice caves, allowing the strong and brave who can do a whole day trip, to enter ice caves that few people experience.
We at Glacial Experience can give you a good advise regarding glacier hikings.