This is a dream tour that few people do. The six days tour include four days on the highlands, away from the national roads where we´ll have to cross quite a lot of rivers, hike to beautiful places and just stop, go out of the SUV, turn the engine off and enjoy the silence. A 1-3 hours hike is involved in every one of the four days, all depending on your physical level and interests.
First day is day of arrival og the day is planned depending on your time of arrival. If you are coming from the United States you´ll probably arrive early in the morning and why not go straicht to the Blue lagoon? You won´t anyway be able to check in to your hotel until 2 pm (unless you pay for it).
We start our trip from Gullfoss waterfall, that´s where the highlands begin, and we drive to Kerlingarfjöll, a beautiful place with accommodation, geothermal energy and mountains and hills in all colours. We stay there overnight in a newly built guesthouse.
We continue north and east of Kerlingarfjöll and drive along the Thjorsá river to Sultartangi. From Sultartangi we enter the Landmannaleið road towards Rauðufossafjöll and there we stop and hike to the magnificent waterfalls, Rauðufossar (means Read Waterfalls).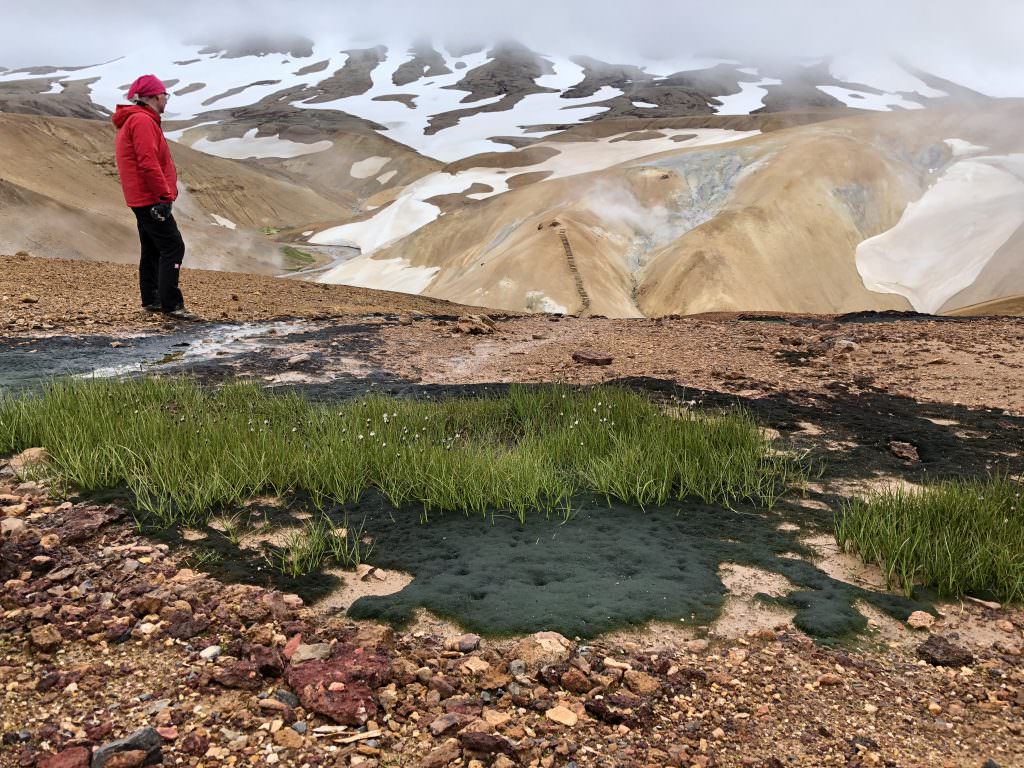 We then drive to our accommodation in Hrauneyjar, The Highland Center.
After a good night rest we continue the tour towards the Eldgjá Canyon, passing the Landmannalaugar where we´ll hike to the Green mountain.
The last day is back again and driving the beautiful road Fjallabaksleið syðri, passing mountain Mælifell, Strútslaug and Álftavatn lake. This is the last day of four days driving the unbeaten path, where very few people experience ever in their life. We drive to accommodation on the south coast.
The last day is day of departure with the option of visiting the Blue lagoon on the way to the airport, if you didn´t do it on the first day.
---
A few photos from this trip
Search Engine Keywords- Iceland highlands tour, Gullfoss waterfall tour