Gender equality is a topic on the Icelandic every day agenda. The Icelandic Parliament, the oldest one in the world, founded in the year 930, has made it illegal to pay women less than men, Icelandic law has a quota on the number of women on the boards in private and public companies.
This trip is designed as a combination of fun, learning and politics! You will be travelling with women only, our driver guides are all women as well as the specialists and politicians you´ll be meeting.
This is how the 5 day tour is organized:
DAY 1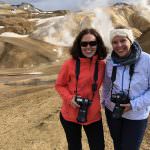 Arrival, flights from USA normally arrive very early, around 6 am, in Iceland. Your female driver guide will pick you up from the airport and you´ll start the day with a breakfast in the harbour café in the town of Grindavík. If you want to use the opportunity and go to the Blue lagoon on the way to your accommodation in Reykjavík. The Blue lagoon is located between the Keflavik International Airport and Reykjavík. You´ll enjoy a sight seeing in Reykjavík but the rest of the day is reserved for you to relax after the travel and to balance the time difference and jet lag.
DAY 2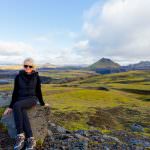 Today you´ll enjoy a feminist sight seeing in Reykjavík: We´ll visit the Parliament building and outside the building is a statue of Ingibjörg H Bjarnason, first female MP. Women were granted the right to vote in 1915. After lunch you´ll meet with prominent Icelandic feminists as well as specialists from govenment departments and the labour movement. They will also join the group for dinner.
DAY 3

Today you´ll travel the so called Golden Circle. The tour starts at the Thingvellir National Park where the Icelandic Parliament was founded in the year 930. This is also the place in Iceland where you can see the two tectonic plates seperate, the Eurasion one the the American one. Part of the island is moving to the west while the other part is movint to the east.
DAY 4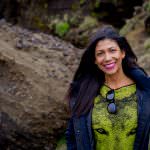 Adventure day: You´ll go on a super jeep tour to the highlands, to Thorsmörk, will be crossing several rivers and enjoying the spectacular nature away from the tourist crowds. After lunch in Básar it´s time for a glacier hike on Sólheimajökull glacier. From there thr group returns to Reykjavík.
DAY 5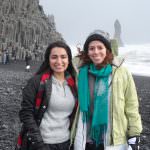 Day of departure. Depending on the time of your flight, you can use the time and shop or relax, go to the Blue lagoon on the way to the airport, if you didn´t do it the first day.